The Rotary is having an art show and the Watertown Art League would like to inform its members that they are invited to enter this show $25.00 entry fee to the Rotary and 20% of sales to Rotary.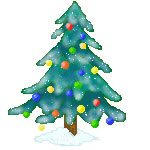 Arts & Culture Collaborative, Waterbury Region
sponsoring
Deck the Walls Art Sale
at the Festival of Trees
December 12th - 1:00 to 8:00 pm
December 13th & 14th - 10:00 am to 6:00 pm
at the
Howland Hughes Center

• Call for Visual Artists: Open to all artists including photography. Sculptors to supply own pedestals.

• Members of the Arts & Culture Collaborative (ACC) free; not yet members, $25.00 for 4' of wall space; 20% commission to the ACC.

• Artwork to be delivered and hung on December 11th by artist with assistance from ACC and picked up Sunday, December 14th.

• Contact Diane Ploch @ 757-0701 (at Waterbury Chamber of Commerce, 83 Bank Street, Waterbury, CT 06721) or
Ted Martland @ 575-0721 (at the Elton, 30 West Main Street, Waterbury, CT 06702)

Final registration date, December 8, 2008 with payment; space limited.
The ACC reserves the right to reject any submission focusing on political or "less than family values" art.